Te Pu o te Wheke Arts set to expand
"People come in saying, 'this is my local haunt', which is really cool," says Sasha Wilson, the manager of Te Pu o te Wheke Arts creative space and gallery in Kaikohe, Northland.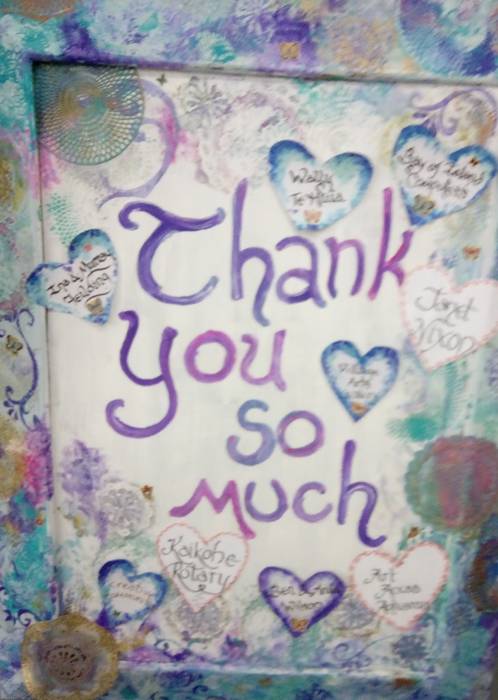 The creative space recently received a grant in the first funding round of the Government's three-year $18 million Creative Spaces Initiative. This will enable it to employ a social worker and run arts workshops in more isolated parts of Northland.
Some of the funding will also go towards a planned exhibition called Fries, Lies and Alibis, highlighting the impact of methamphetamine on Kaikohe. Locals will be given a canvas and asked to make a visual representation of how their lives have been affected by the drug.
Speaking about the funding to Lynn Freeman on RNZ programme Standing Room Only on 6 June 2021, Sasha said, "I think it's lifted the vibrancy of the town quite a lot. You see more creative spaces within the shop windows. People are able to come in and browse and just be inspired by the work."
Te Pu o te Wheke Arts Trust describes itself as, "a collective of local artists passionate about bringing colour to our town and community". Its kaupapa (purpose) is "to support and work alongside people and families with experience of mental health. We would love to use art as therapy and to provide workshops to create safe and lifelong connections".
Te Pu o te Wheke has been operating an art gallery in Kaikohe since 2016. The name means "the heart of the octopus", and is a reference to Kaikohe being right in the centre of Northland.
Te Pu o te Wheke gallery is open 10am-2pm, Tuesday to Saturday, at 118 Broadway, Kaikohe. Among other things, it hosts Saturday workshops, a school holiday programme, and a bi-annual exhibition, Spirit of Kaikohe, funded by the Kaikohe Community Arts Council.